You are here:
»
»
OUR TEAM
OUR TEAM
Skills employs experienced facilitators, academics and practitioners, who can train and develop individuals from a wide range of industries and sectors and in a great variety of topics. The skills and experience of our trainers/ facilitators and HR specialists, assist them in exploiting experiential learning events and tools to help your company decide and plan your human resources development and achieve organizational goals and progress.
All team members and associates of Skills have been trained by us and are qualified and accredited to run innovative indoor or outdoor learning activities. They have also the expertise to design and implement HR processes suited to your company's culture and profile. They continually develop their skills and knowledge through national and international training events in order to attain the mastery of their roles.
We are proud of our team and confident that working with you, we can excellently handle any situation in training, development and consulting.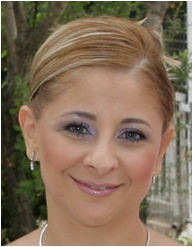 Dr Niki Phillips
Ph.D in Adult Education and Lifelong Learning
Founder and owner of Skills
Dr Niki Phillips is an Academic at the Hellenic Open University (MA in Adult Education), Open University of Cyprus (MA in Educational Studies) and University of Piraeus (MA, Life Long Learning and Instructional Design) as well as Visiting Lecturer at the University of Economics in Athens, Greece.
For 17 years (1995-2012) she was Head of the Human Resources Training & Development Department for the Bank of Cyprus in Greece. She specializes in Corporate Training and Management Development through Experiential Learning, and has a sound academic and practical background in the "Train the Trainer" field.
She has been facilitating adult learners since 1989 and has designed, delivered and evaluated training programmes targeting in social skills development. She is also certified as an "Outdoor and Adventure Trainer" and is an accredited Adult Trainer and Evaluator of Trainers by EKEPIS/EOPPEP (GREECE) and D. Kirkpatrick (USA).
She is a professional translator (in Greek and English languages) and has translated and edited many academic sources and training material in the Adult Education field.
Her research work, publications and conference presentations focus in Soft Skills and Personal development, Training Needs Analysis, Evaluation of Training and Personnel Assessment.
She was born in Australia and has been living in Greece since 1995.
She founded Skills in September 2012.